The Big Mallet Workshops
We have pioneered an energetic multi-channel design and concept development service, created to help charities develop innovative digital solutions that accomplish their goals. Our "Workshops" utilise this unique approach for creative, design, UX, acquisition, and digital transformation.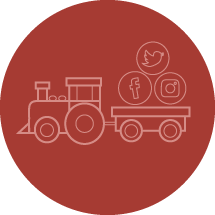 Steven Ramsay
Steven is CEO & Digital Lead for Big Mallet, with over 20 years' experience in creating global brands and launching web services in Europe. Raising millions through digital fundraising and product deployment.
By

Tobin Aldrich
Tobin is Consultancy Director for Big Mallet, bringing a wealth of experience of fundraising and non-profit marketing, having worked with over 70 non-profits in 30 countries.
By

Imogen Ward
Imogen is Strategy Director at Big Mallet & has worked in top leadership roles in the conservation, health and education sector for over 20 years.
By

Sonia Waters
Sonia has worked at an International Charity and understands the digital & cultural challenges clients face. She is an expert in the development & programming of complex digital infrastructures.
By

Charlotte Marsden
Char works with clients to leverage their digital marketing & content needs to gain new supporters, track
behaviour, and set clear KPIs to encourage a results-driven culture.
By